Negotiating Your Pay
Schedule a 1:1 coaching call to set you up for success on how to negotiate your wages to earn top dollar! Learn how to leverage their experience, skills, and value to solidify an offer that can't be refused.
Résumé and Cover Letter Consult
Your résumé and cover letter are your first impression to a potential employer and your opportunity to shine bright. You have to be able to engage the reader within the first few sentences have developed a clear and strong objective.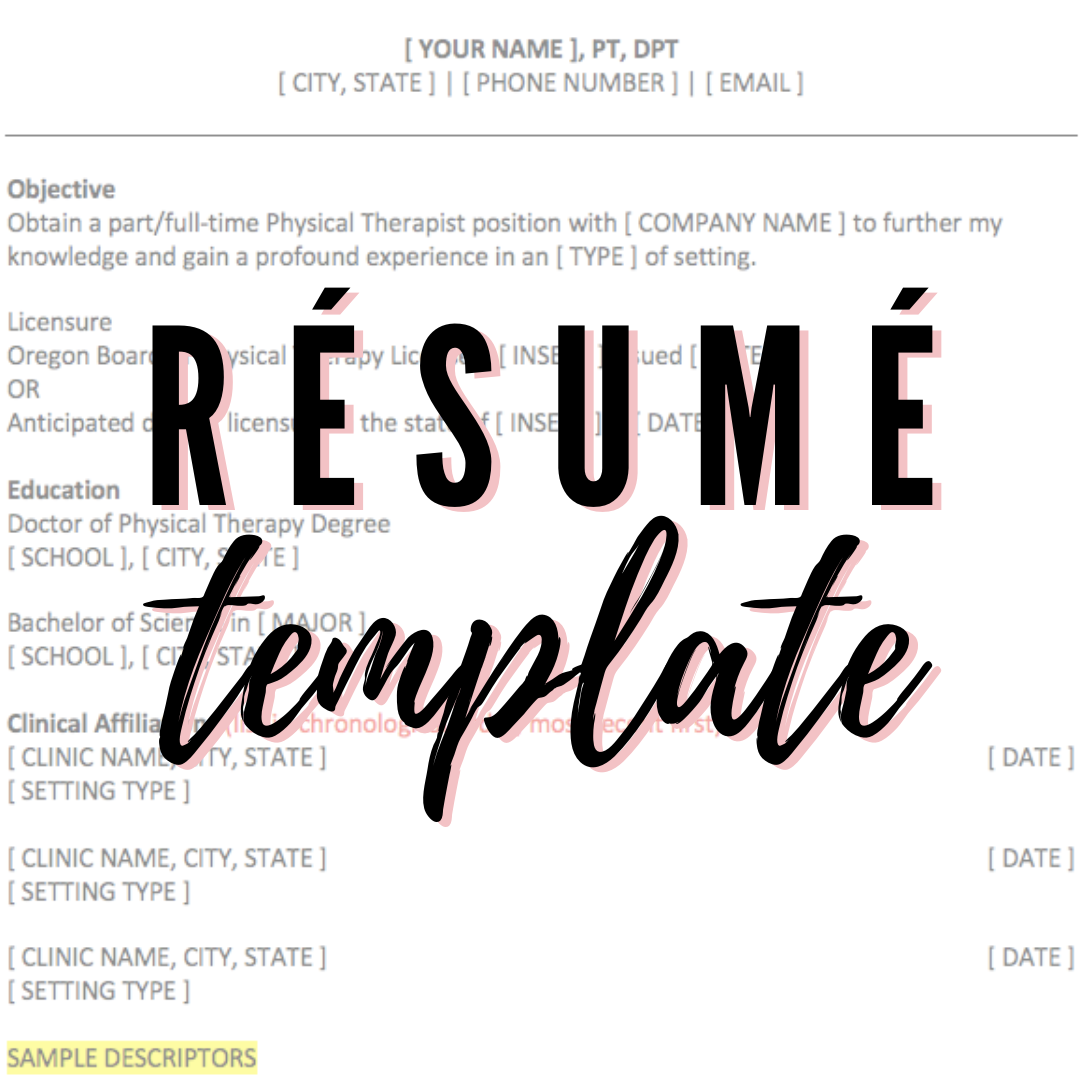 Need Help Getting Started?
Download a step-by-step résumé template that you can use to build a strong application to apply for a job as a physical therapist. There are 15 sample descriptors that you can use to highlight your job responsibilities either as a new-grad or student physical therapist. There are examples provided throughout to help guide you in adding the most relevant information to your application.
E-Book: Get Paid What You're Worth
This e-book is packed with steps to take, questions to ask yourself, and what to do if you get less than what you expected. It comes with TWO bonuses which are email templates to (1) set up the meeting and (2) post-meeting reflections if you're trying to counter the offer.