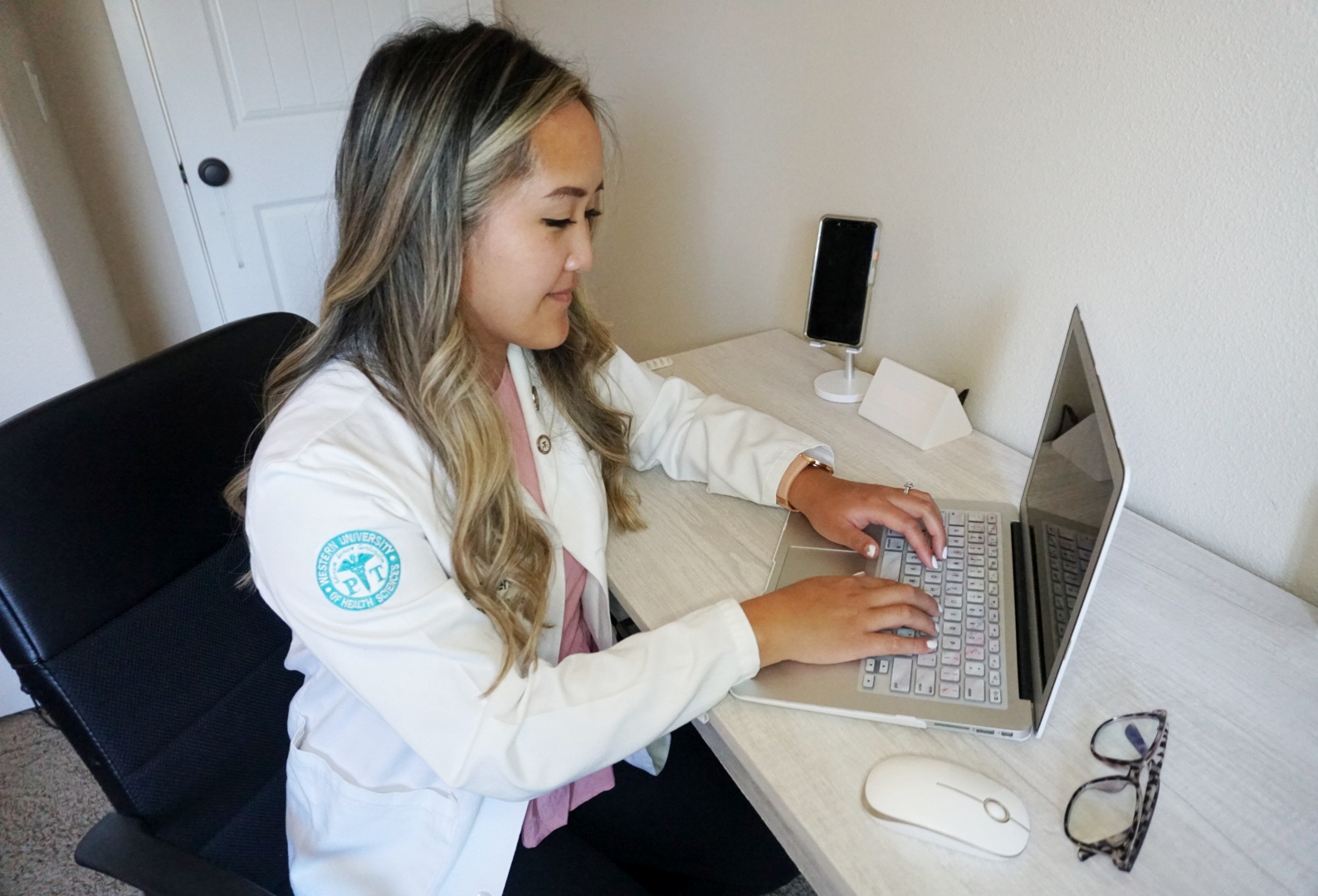 Personal statements are key in making you stand out as a candidate. The rest of your application is just numbers related to a checklist or point system that gets you looked at. Once you've passed this point, your personal statement is your opportunity to connect with the reader and show them who you are and what you are about.
My Story
I applied for PT school during my senior year of college. I knew that if I applied to more schools, my chances would increase and so ultimately I applied for six schools. I had a mediocre GRE score, a GPA of less than 3.5 and I was accepted into a DPT program during my first cycle. My personal statement had a heavy impact on the application committee because I was offered two interviews from the six schools that I applied for. I was able to connect with the reader through just 4500 characters in my personal statement.
This part of your application holds valuable weight and I am a prime example of how this is your ticket to an interview with a slightly less-than-average transcript.
Option A: Personal Statement Consult
I encourage people to share their draft with multiple people before sending it to me because I want to make sure you have fully developed your concept and message that you're trying to get across to the reader. I recommend that at least 3 other people look over it, people that aren't applying for the same program as you. Then, send it to me.
I take a look at it from afar first and then read it over multiples times to ensure you are using tactful wording and that your strengths are emphasized. Your uniqueness. What drives your passion to become a physical therapist. Developing a picture or story to follow can also capture the reader and I would help the development of this challenging task.
Invest in your future. Put all your eggs in this basket because being delayed another year from your dream career goal is what is at cost. Imagine getting your first invitation for an interview. Imagine getting the acceptance email into your top PT school.
Expectations
Feedback will be provided on Microsoft Word as comments/edits directly to the document.

Expect a turnaround time of 48 hours.
Following initial submission, I will be available to answer clarifying questions and assist with comments related to my feedback.
Resubmissions are for significant revisions.
Pricing
$90 for initial submission / $25 for resubmissions
To Get Started
Message me here. Please use the subject line "Personal Statement Consult" and indicate your interest. Once payment is received, you can email your essay to me through the thread that has been created from the Contact page.
Option B: Coaching
If you'd like to set up a 30-minute video/phone call to discuss an outline, plan, or concept of your essay. Message me here using the subject line "Personal Statement Coaching" and we can set up a time to meet after you've submitted your payment using PayPal below.
Testimonials
"Pauline has literally been an angel for me throughout my PT application cycle. I struggled a lot between deciding if my personal statement was good enough. Once I was able to finally craft a personal statement I didn't know where to turn with eliminating words to achieve the perfect character count. Pauline was able to eliminate my filler words and help me create my ideal personal statement. The process was quick, effective, & efficient. I feel confident in my application as a whole which allowed me to focus on other aspects such as interviews & GRE prep. Don't hesitate this is a valuable investment you won't regret it!" -Shaniya S., 2022
"I highly recommend Pauline's services. She is extremely professional and truly cares about her customers. I appreciate that she took the time to get to know me to ensure my personal statement reflected my journey. Pauline asked great guiding questions and was always prompt in responding to my emails and providing feedback. Her feedback is detailed and straightforward. She offers clarification when needed and has reasonable prices. Overall, working with Pauline was an investment that led to me confidently submitting my PTCAS application. Thank you, Pauline!" -Eric G., 2022
"I was very nervous about my PT application, especially on my personal statement. I know I have good experiences and stories to share, but I don't know where to start and what to write. One day, I saw Pauline on Youtube and I arranged a coaching call with her. The price is only 20 dollars but what I got from her was much more than $20: I got a clear outline about what I should write. Later, I did a personal statement consult with her. She made my personal statement so good and right on the word limit. Now I feel so much more confident about my application!" -Jiaze S., 2021
"Pauline has such a deep passion for helping everyone whether they're just now applying to PT school or starting their career as a PT after completing grad school. I reached out to her on Instagram after following her page for a bit as a pre-PT for a coaching call to write my personal statement. She really helped bring out my true and deep "why". I sent her the initial drafts of my personal statement and she wrote the most thoughtful, precise, and in-depth feedback showing that she truly deciphered and comprehended the statement that I wrote. Her responses were always quick and she always made sure to let me know that she was there to talk about any questions or concerns I had along the way. I feel extremely happy and confident about my statement because of the help Pauline gave me. I couldn't recommend her enough, her support and drive for this and all things related to PT is amazing!" – Dawn R., 2021
"Pauline was the one person I asked for help and she gave invaluable feedback. She helped with restructuring the paper and identified parts to elaborate on resulting in a stronger statement. Specifically, the ending which I had trouble with when it came to wrapping everything up. She's also helped draft professional emails to the schools I applied for since I had minimal experience with these kinds of emails. Long story short, I start at my top DPT program this Fall in Denver at Regis University." – Justin H., 2020
"The hardest part about writing a personal statement is being concise with the experiences that got me to the point of applying. Having the experiences be felt by the reader instead of simply stating events as they happened adds a layer to the essay that carries more meaning. The feedback that I got from Pauline really helped me with this and made my application essays much more personable!! And now I'm starting PA school! " – Savannah T., 2020
"My experience talking to Pauline was awesome! Even though I have a whole year before I actually apply, she helped me discover my PT why. So many mentors have told me that I lack traditional PT experiences and recommended that I try another profession. Those conversations made me question my ability and qualifications to become a DPT. Pauline helped me realize that a lot of what I have experience with may be indirectly related to PT and told me that my credential will in fact make me stand out as an applicant and a clinician. She helped me create an outline for my PTCAS essay, pick which experiences to focus on, but most importantly, helped build back up my confidence in all that I have accomplished! I would highly recommend her for personal statement consultations and all the other amazing guidance she provides!" – Rashika S., 2020