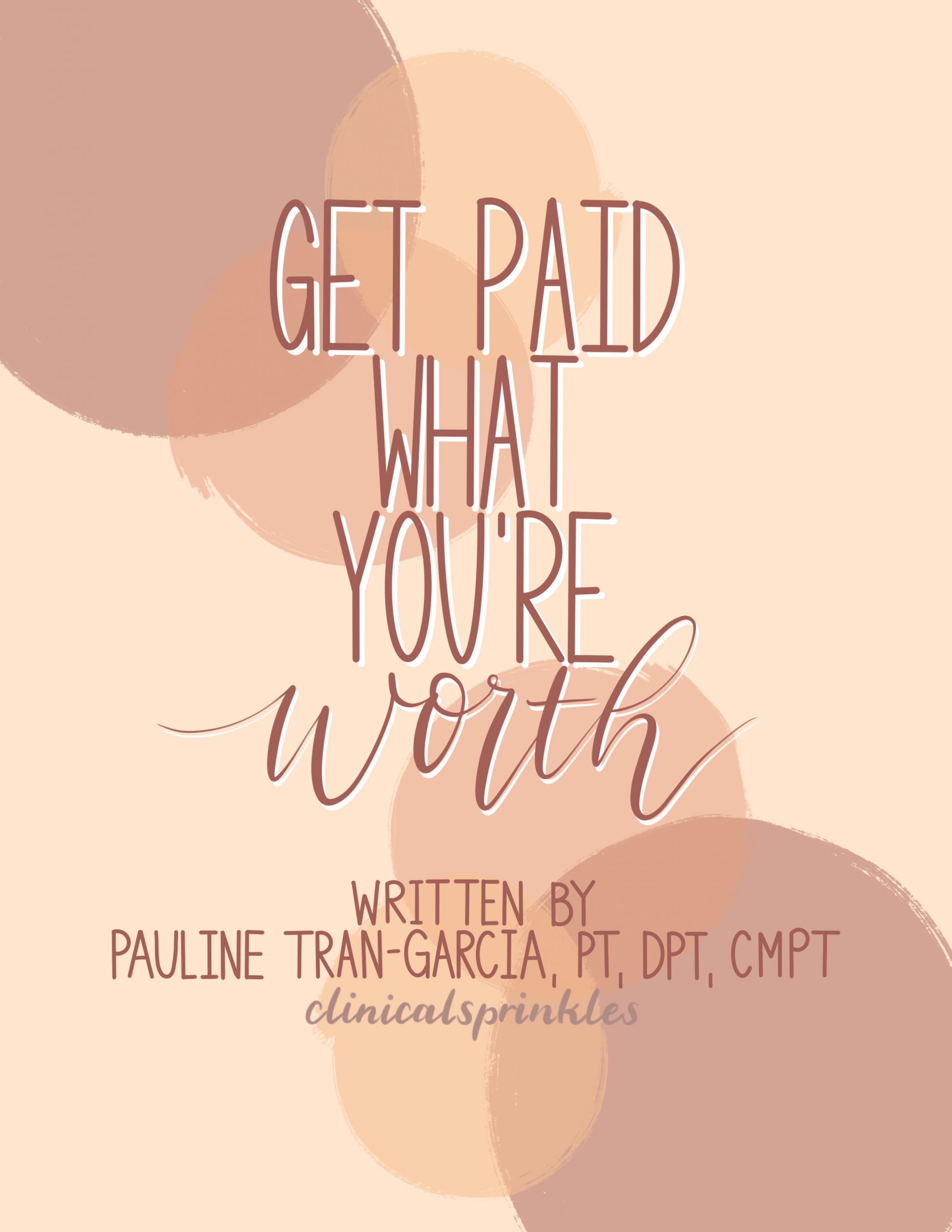 This e-book is designed to help physical therapists prepare for their annual reviews to get paid what they're worth. It's 10+ pages of information with easy and actionable steps. This resource helps provide questions to ask yourself, items to prepare prior to the meeting, and more.
The idea for this book started with a discussion with my co-workers approaching their first year working with the company and about what a performance review would be like. I started spewing all this information to them. I realized that I was in the same place as them before my first review asking questions about what I need to do, what to expect, and if I was going to get a raise and how much to expect.
This e-book is packed with answers to these concerns and how to respond if you get less than what you expected. It comes with TWO bonuses which are email templates to (1) set up the meeting and (2) post-meeting reflections if you're trying to counter the offer.
Let's get you paid what you're worth!
 Get yours for only
$20
Or Venmo @paulinetg for an emailed copy
"Pauline provides advice and instruction on how to respectfully and successfully ask for a raise. This book contains the knowledge and insights to guide you step-by-step on how to be successful with annual reviews. Having no prior experience with reviews or asking for a raise, this book was a vital resource in preparing me to be ready and confident during my first review." - Angela
"I recently had my first annual review as a PTA, I am so grateful for the advice Pauline gave me ahead of time. I felt very professional, confident, and prepared to go into the meeting. With this, I felt more respected by my boss." - Kaylee