Year 3 – Skilled Nursing Facility – 12 weeks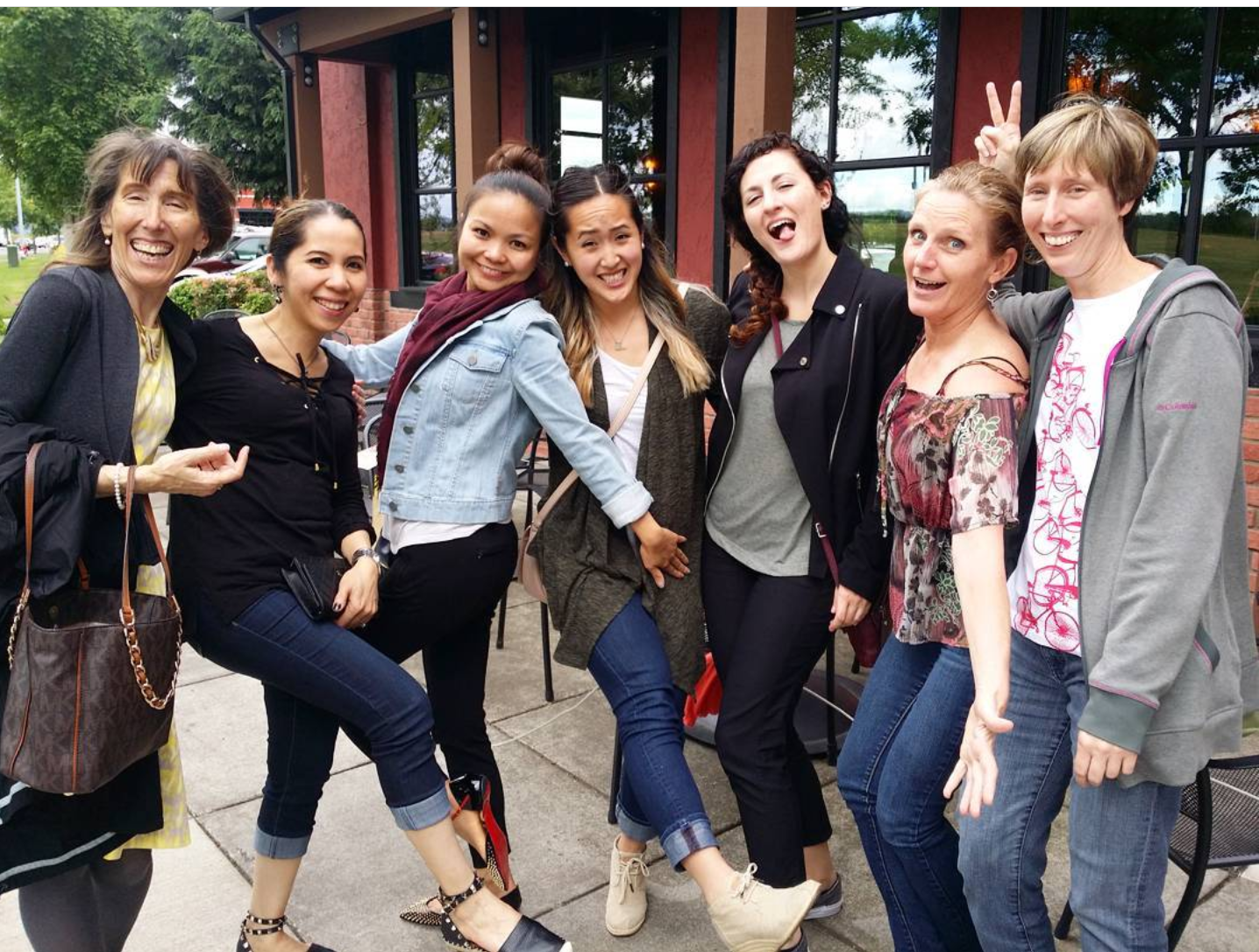 I currently work in outpatient ortho but this clinical rotation alone made me love PT in a skilled nursing facility as well. Maybe it was the whole rehab team that made this rotation and setting so special. On my first day, the staff teased me that I'm in for a special treat at lunch. I was nervous because they wouldn't tell me what it was. To my surprise, the "treat" was their ongoing tradition to play hacky-sack during lunch. If you've been following my page for a while, you'll know I have very little to no coordination. We never missed a day.
I had two-CI's but mainly worked with one. She was so respectful, warm, and kind to all of her patients. She had a smaller frame than me but she made transfers look so easy. All of her patients loved to work with her and she would always make them smile. She had a way of sweet-talking even the grumpiest patients participate in physical therapy. I think we were turned down maybe 1x the entire time I was there.
I felt myself looking forward to each day because I had so much fun with the team there.
This reflection really showed me how much I valued the team I work with and want to enjoy my time at the place I work.
One of the most memorable moments in this rotation was a time when working with a patient s/p R CVA. He had been living in an adult foster home and was admitted requiring MaxA for transfers and bed mobility. He was oriented x3 but often had his eyes closed during transfers and when we were talking to him. We had been working with his sit to stand transfers in the parallel bars and progressed to a few steps in the bars with 2 person assist using max verbal and mod tactile cueing for step initiation. We had been working with this patient for a few weeks. One day his daughter who was in college came to visit and observed our session. We helped this patient ambulate with CGA with WC following using FWW for approximately 5 feet. She was brought to tears. She even took her phone out to start recording us. When he sat down in the chair, she went up to him, held his hands, and cried. She told us she hadn't seen him walk in many months. Obviously I had tears.
I truly value our profession and the power we can give to our patients.
Consistent hard work and effort can help a person walk again. Achieve goals that maybe people didn't expect. My CI never gave up on her patients and was always so encouraging. Her ability to help patients with her kindness, support, knowledge, and mighty strength inspired me to be the same with my patients.