Clinical Rotations Series – Part 1 of 4
At WesternU, we had 4 clinical rotations in total. One two-weeker first year, one 12-weeker second year, and two 12-weekers at then end of third year. I've created a series to share my key takeaways from each experience and share tips on ways you can take advantage of yours.
Year 1 – Inpatient Rehab – Acute/ICU – 2 weeks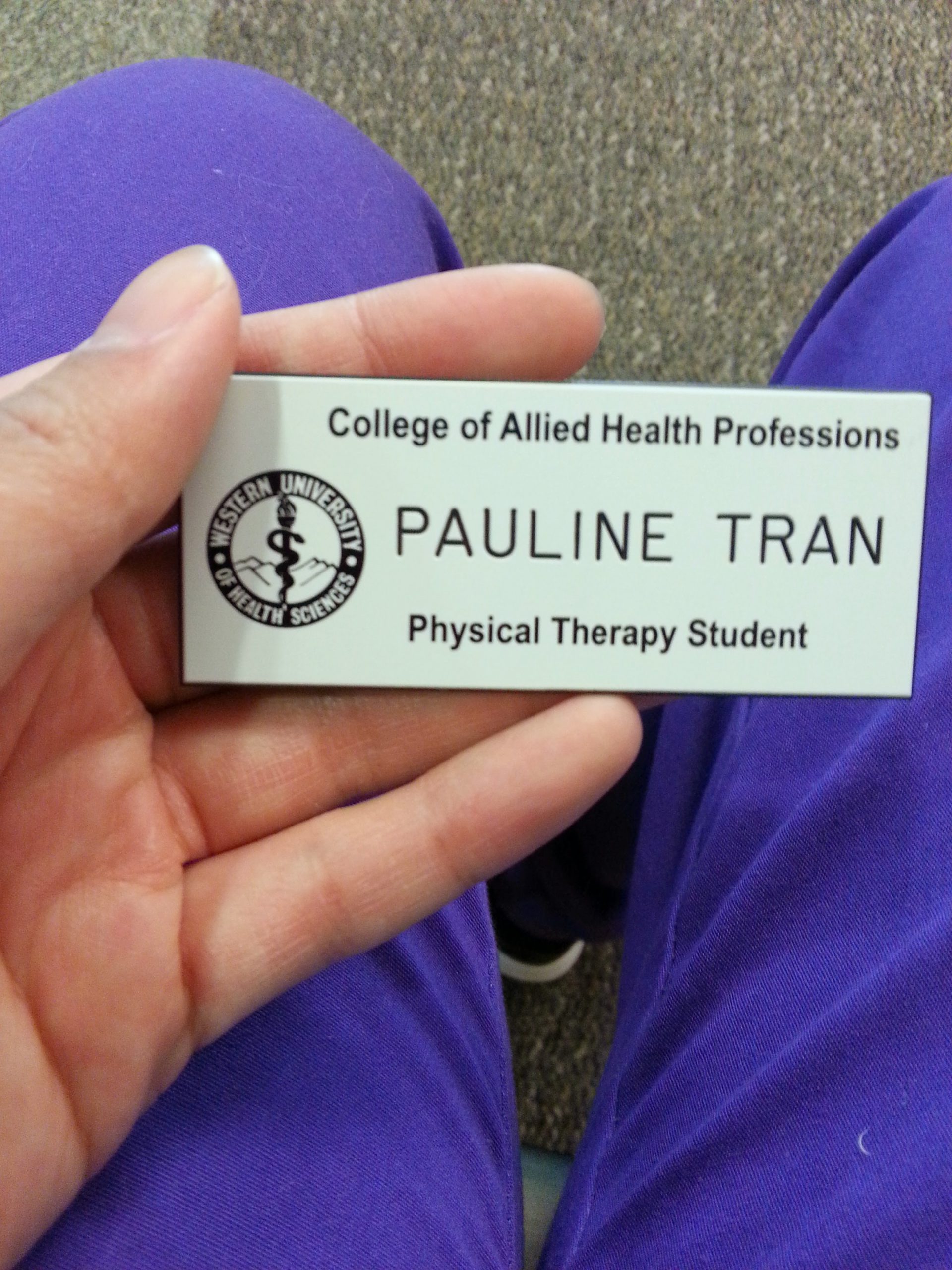 This was my first rotation and I was crazy nervous. I reviewed vital norms and had a cheat sheet in my pocket to refer to. My CI was very sweet and popular with the nurses. She mostly let me observe the first week and carry her DMEs around. In the second week, we started to go through the checklist of skills that my school had provided me. She passed me with flying colors however I wanted to get more hands-on skills.
Clearly I was over-eager and she could sense it.
She offered me to observe a surgery. What?? I can do that?? She scheduled a day for me to observe a Total Knee Arthroplasty (TKA) and a Total Hip Arthroplasty (THA). Being in the operating room was so interesting. I watched the staff layout the prosthetics, post x-rays and then wheel the patient in. There was one member of the staff that stood with me, in the beginning, to explain what was going on. I stood off to the side and watched from afar. The table was already crowded with the essential staff. Both surgeries were back to back and in the morning. So then by the end of the second procedure, I reported back to my CI. We had lunch and then later that SAME DAY, we got the patient with the THA out of bed, post-op day 0.
If you have an inpatient rotation, I strongly recommend you to ask to observe a surgery. If I were to choose between the two, I'd recommend the TKA because the surgeon flexes the knee and so much more is exposed.
I'm grateful to have such an amazing experience for my first rotation and an amazing CI to give me the opportunities I didn't know I had the option for. Check out my YouTube video on how to better prepare for your rotations.