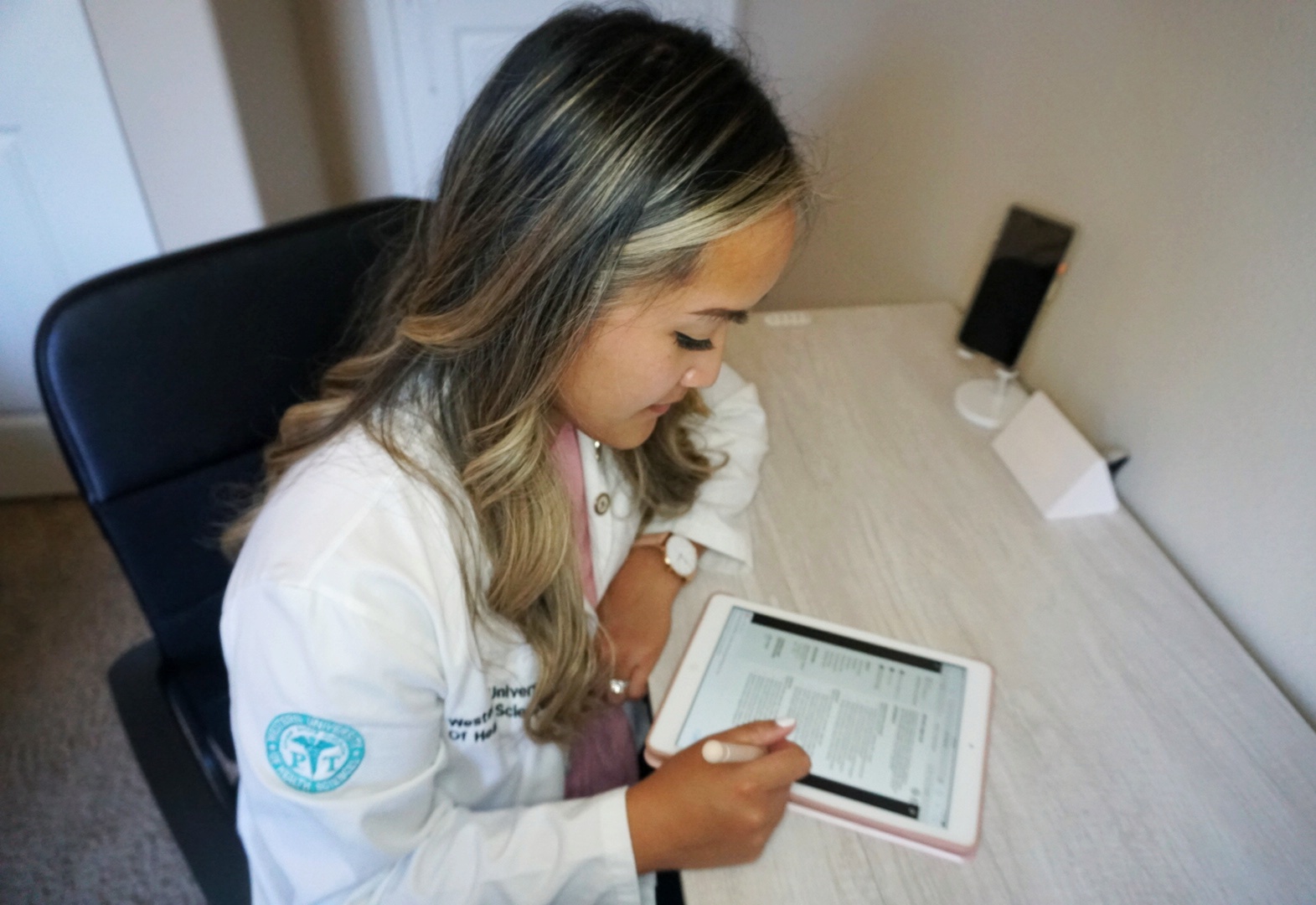 These were some questions/answers I had put together with the help of my peeps from my Instagram story 11/10/2020 regarding my experience with an orthopedic residency. So thank you to those who contributed questions.
How long did it take?
Two years.
How much time out of work did it take?
It is hard to put a true number to this! However, there were several weekend courses that were spread over the course of two years. There were 6 600-level NAIOMT courses and three additional lectures, pharmacology (in-person), imaging, and research (online). Plus studying for the CMPT (certified manual physical therapist) certification and OCS (orthopedic certified specialist) exams. But this was manageable with working 40-hours per week.
What was the most valuable part?
MENTORSHIP. I had an amazing key mentor that followed me from the beginning to the end of the residency and he helped me grow as a clinician. The first year was recognizing and performing manual techniques and special tests. The second year was about putting the puzzle pieces together and building clinical patterns. I valued my key mentor immensely and included experience with other PTs as well.
Legendary PTs shadowed me working with patients and vice versa. Each experience, I walked out with something new.
Which residency did you do?
The one I completed was offered through my employer, Therapeutic Associates Inc. It was an orthopedic residency with a focus on manual therapy with a structured curriculum surrounding NAIOMT (North American Institute of Manual Therapy).
How much did it cost?
The cost was dependent on how much course work I already had completed. Over the course of two years, I had my paycheck deducted ~$142 every two weeks which ends up being $14,768 over the course of two years.
Was it worth it considering the financial strain?
Yes, 100%. Although it cost, $14k, the mentorship and method of accelerating my clinical skills and pattern recognition are priceless. I strive to be the best physical therapist I can be for patients and starting early in my career was invaluable. The plan was for my company to pay it back to me over two years of working with the company post-completion however, I was laid off from COVID-19 and didn't return. I don't regret the investment in my career.
Are residency programs standardized/accredited?
Yes. Residency programs are held up to a standard by the APTA and become accredited. There are minimum requirements for the curriculum and are dependent on the type of residency (ie. sports, manual, neuro, etc.).
Do you have to do a residency in order to sit for the OCS?
No. There are two options: (1) complete an APTA-accredited residency within the last 10 years or (2) "Applicants must submit evidence of 2,000 hours of direct patient care as a licensed United States physical therapist (temporary license excluded) in the specialty area within the last ten (10) years, 25% (500) of which must have occurred within the last three (3) years." per the American Board of Physical Therapy Specialists website.
When should I apply?
When you are ready and when you plan to start. Depending on the program, there are different start dates throughout the year. I personally liked working for 1-year before applying to develop my own style and gain experience. There were many peers that were in my cohort that just graduated PT school less than 6 months before the start of the residency program. In my opinion, if you were to start one, I'd recommend starting within the first three years of working as a PT.
Did your work offer an in-house residency?
Yes! They did which made obtaining hours and collaborating with colleagues within the company/residency very easy. 
Residency or certification?
You can get certifications without a residency. For example, I earned the Certified Manual Physical Therapist (CMPT) within the residency but that certification is not exclusive to residents. I performed an orthopedic residency so I can't speak much towards a sports residency. 
Are you able to be as thorough as you were in residency as you are in your daily practice?
Yes, 100%. If anything, more thorough. On days of mentorship, we filled out clinical reasoning forms for each patient to lay out subjective, objective measures, interventions tried so far, and our assessment of how the patient has progressed (expected or not expected). This practice is helpful and carries over to my daily practice and makes me more efficient and effective as a PT!
I hope you found these answers helpful in weighing the decision of whether to pursue a residency program. I highly recommend it. If you have more questions, feel free to send me a question on the Contact page or DM me on Instagram!